Colorful Cure For The Fall Blues
14th Sep 2020
HELLO SOCK LOVERS!
We know that 2020 has been… well… something extra "special," and that even on a good year, people experience the Fall blues as summer winds down. The good news is September's Positive Thinking Day didn't just mean positive thinking, but positive sock accessorizing.
This year we hope you'll promote positivity with your best and brightest sock collection to lift someone's spirits and offer them a little hope. After all, socks can liven up your outfit, stand out as a creative expression, or offer some much-needed inspiration to everyone's day. Consider your socks a public service with some of these fun ideas to brighten the world's mood!
---
CHECK OUT THESE MOOD BOOSTERS!
MISMATCHED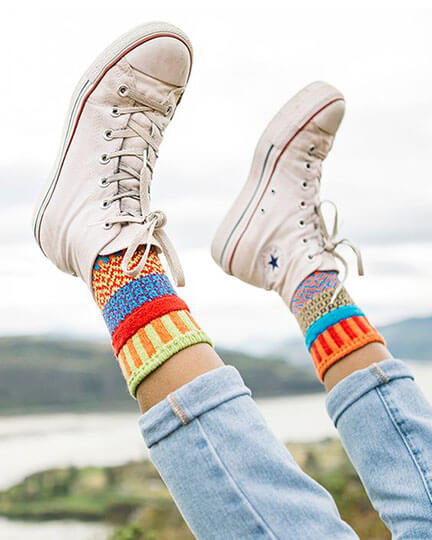 The world doesn't always make sense, and neither do socks. Embrace your mismatched, quirky, unique style for the whole world to see.
---
FUNNY SAYINGS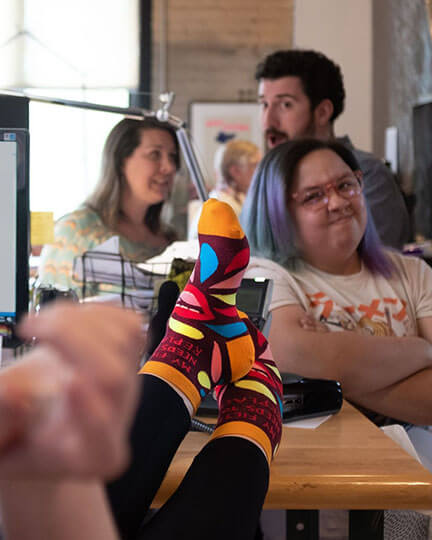 Jokes, puns, and plays on words; why not say it with the best and brightest socks?
---
ANIMALS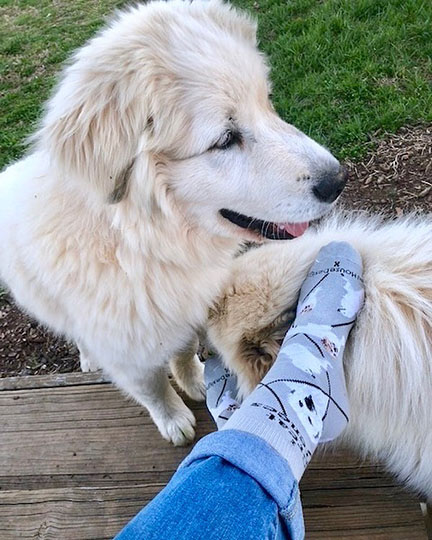 We already know everyone on the planet loves funny animal videos, and we're pretty sure no one can shrug off a cute pair of animal socks.
---
The world may look different this year, but the power of socks can make it feel a little brighter and keep you looking fabulous. Ready to see for yourself? Come and explore our selection of mood-boosting socks and dedicate yourself to thinking positively.
~ The Dream Team at Absolute Socks